Tall Building Safety - JALITE Egress systems

New York City has become the first jurisdiction to make photoluminescent safety way-guidance systems mandatory for all commercial buildings over 76 feet high. The photoluminescent safety wayguidance systems shall fulfill all the requirements of a newly developed building code RS6-1 requiring materials to be approved through the Materials and Equipment Acceptance of the New York Building Division from data provided by third party accredited test houses.
JALITE products were the first products approved under the new regulations and are now being installed extensively throughout major buildings in New York.
The adoption of JALITE photoluminescent stairwell egress systems in International Building Codes is now progressing and will become a requirement in many more jurisdictions in the coming years throughout North America and anywhere where IBC Code is practiced.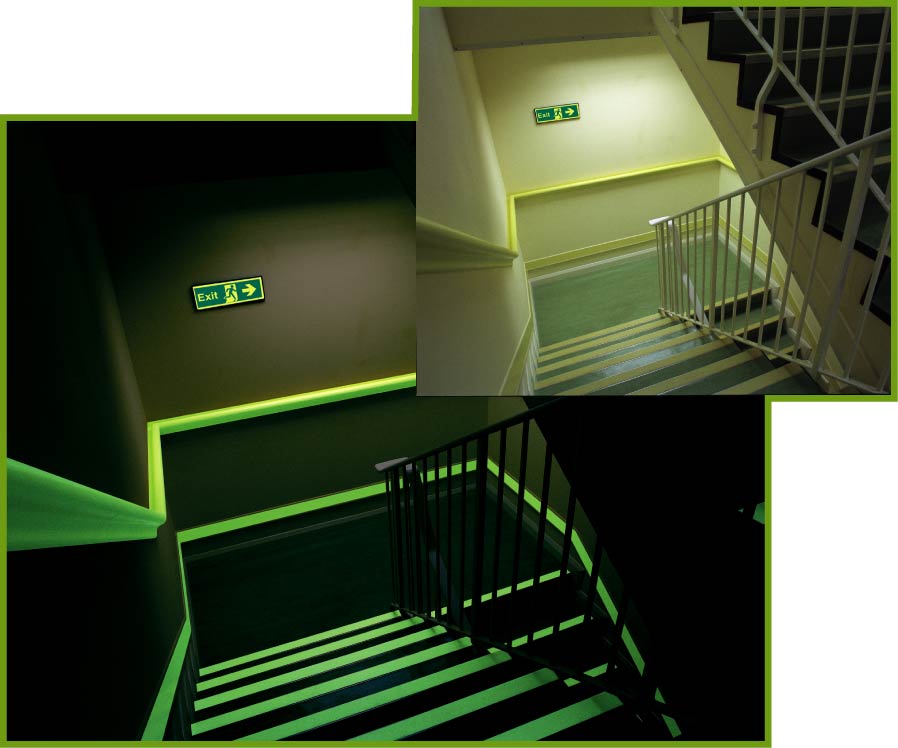 Tall Building Safety
JALITE stairwell egress systems are installed now to improve tall building safety.